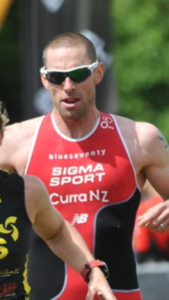 It's not very often that you get a major race on your door step, but this morning the English National Sprint Championships were held at Thorpe Park only a few miles away.
I knew this was going to be the hardest race to date with people hunting medals & titles.
The start list was packed and I knew to get on the podium I'd have to be on point. Each progressive age group wave were set off 5mins apart meaning there would be traffic over the final 250m. I had a good start and at the first buoy latched onto the leader but I soon felt that I wasn't working. After some deliberation I decided to swim on and soon took the lead. Wasted time but you live and learn. With a quick exit (top 10 swim time overall) I wanted to head out on the bike fast to build a gap.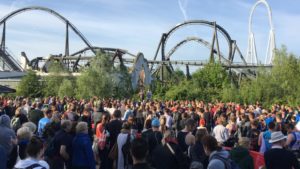 The road was busy with the previous waves but I looked to push on. After 5km I was over taken.  Unknown if he was in my wave, the wave in front I paced off him and we took legal turns setting a strong pace. Coming back into T2 I was unsure where I stood over all as there were athletes everywhere.
It took me a while to find my run legs and I ran within myself for the first lap. I thought I might be in 2nd but unsure who was chasing me down as there's no way of knowing. With about 500m to I was over taken which I could do nothing about.
Checking the results I saw I was second in AG so getting silver and only Twenty seconds off gold. Third was over three minutes back. Mixed emotions but happy to get on the podium. I've beaten the winner before but a sub par swim and run left the door open. Next time I will get Jim …
Thanks for the support and a great indication of my early season fitness
Mark