I was supposed to race last weekend up near Bedford but due to a case of blue green algae the swim was cancelled so rather than do a duathlon I opted to find another race the following weekend: luckily enough Nice Tri in Cambridge had a event on. With a couple of weeks to go before the World Championships I was sure that their would be a strong field looking to have their last race before the championships.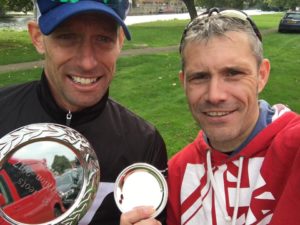 A river swim, first going with the current then coming back up against it. The horn went and I was off but flanked by two strong swimmers. One appeared to get away but after 100m or so he slowed, so I pushed by and got clear. I worked hard up stream to exit in first place and 40′ over the next athlete.
As I was about to head on to the bike a massive coach drove by and I was stopped by the marshals allowing a couple of athletes to catch up. It was slow until the first 180 turn at the roundabout then I was off, head down. It's a long bike course and from 10 -15 the going was hard. I came into T2 with a lead but unsure how much. Turned out to be around 2mins.
The run is a mixture of grass and paths but you can see those behind you as you do a lap around the field. I had a gap, but was it enough? On the 2nd lap I could see 2nd was closing but not quick enough. Happy to take my fourth win over all this season and 90 seconds clear of 2nd place. Chased by the youth. All three behind were top athletes, in their 20s at university. Very surprised to be smashed by a VET.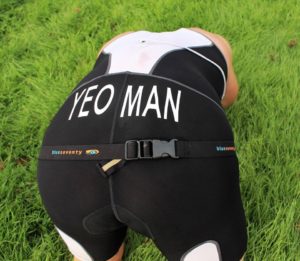 Two races left before a well earnt rest.
Thanks for your support, it really helps take away added stresses that comes with racing hard. Woking next week before Thorpe the week after