Racing back to back can be hard, even more so if the conditions are against you. One week 30degrees the next strong winds. Happy to race back at St Neots near Cambridge as last year I was sent off the bike course so I had unfinished business.
A down up river swim, 24k rolling bike and flat twisty run. What's not to like. The air temperature was cold but the river Ouse was warm so plenty of weed. The key is to hold something back for upstream and my plan worked well. I opened up a nice gap on second to exited the water in under 10mins (fastest time)  since getting back to the Helix, I have dropped time like a stone – a real game changer.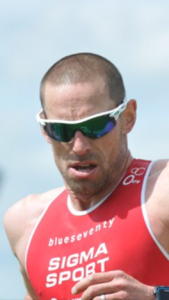 I got out onto the bike fast to get out of sight and hit my flying mount at pace. The bike course was so tough for the first 15k out of 24. Gradually uphill and with a constant head wind. With no one to chase I had to settle in. Using a new bike fuel I felt strong and once on the down hill section I pushed the pace. 2nd fastest bike split and time on the run to play with.
Coming into T2 I knew I needed to settle into my run in my own time. I come good over the final 2k but can over push it too early. I could see on the return of my first lap that 2 & 3 were too far back to catch, so I could focus on my form. Heading out onto lap two I was lapping people so I could concentrate on chasing people down.
Crossing the line in first place overall – gun to tape back to back wins on a tough day. Happy to clock 18:14 for the run too.  Not bad for an older 😉
Aquathon Friday so going for the hat trick
Mark