Eton Dorney Saturday Sprint:
Having chosen the Saturday sprint to avoid all the quick boys racing at Sunday's qualifiers, it quickly became apparent that the codger's age group I was in was not as devoid of speedsters as I had first imagined. At least not in the wet part of the day anyway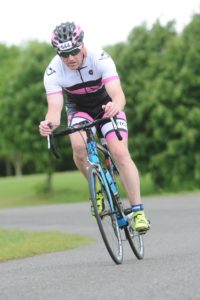 .
Having exited the water fairly well down the field, I gave it some humpty coming out on the bike – only to get shouted at by the marshal for not having a race number on. Luckily, it was still attached to my bike so some less than aero adjustments to the apparel and I was back in the saddle (as it were) and consistently passing people from my wave as well as a succession of those from the earlier wave.
Following a short sharp shower (which caused a few incidents on the corners), it was on to the run which I was hoping was going to be my strongest part given the wintering I had and the loss of over a stone of excess blubber in the preceding months duly delivered the goods – not only overtaking the guy who led out of the swim (a full 6 minutes ahead of me !) but also posting a triathlon PB for a 5k by over a minute.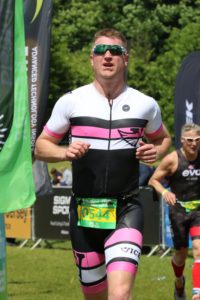 Race one for 2017 complete and with a time 5 minutes quicker than the original target I feel is a good place to start the  year !!